Demonstration applications
The analytical services documentation is located here. If you'd like to try them out, contact me - I can get you a demo API key. Also, there are videos describing how to use them at the bottom of the main page.
---
GPS Services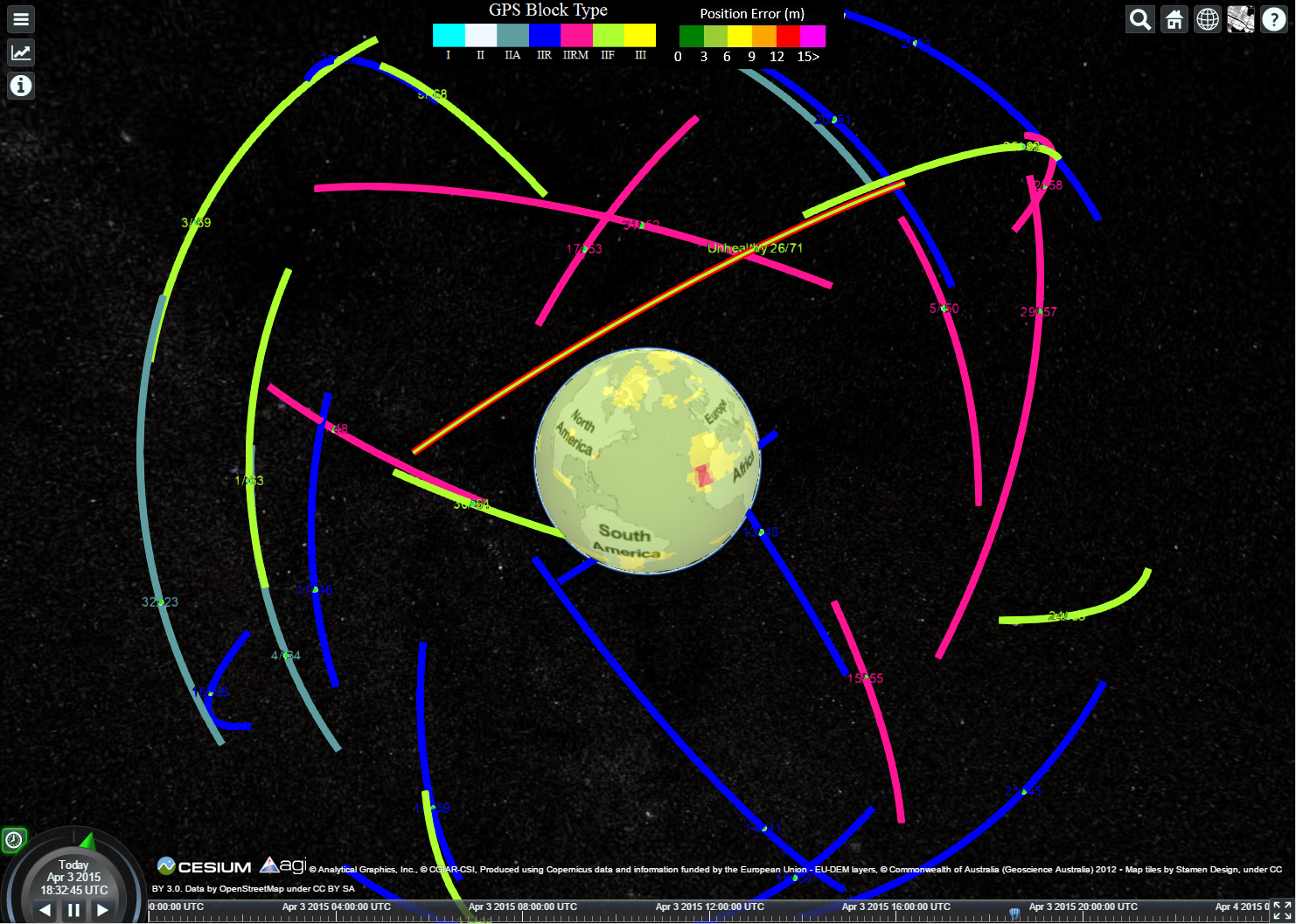 This application lets you use a few of the GPS services I've made available.
Perform navigation accuracy calculations using a wide-range of options

Sites
Routes
Search Patterns

View today's maximum navigation accuracy over the entire world
View today's current navigation accuracy using an animated heat map
View all current GPS satellites, including their block type and current health status
---
Satellite Services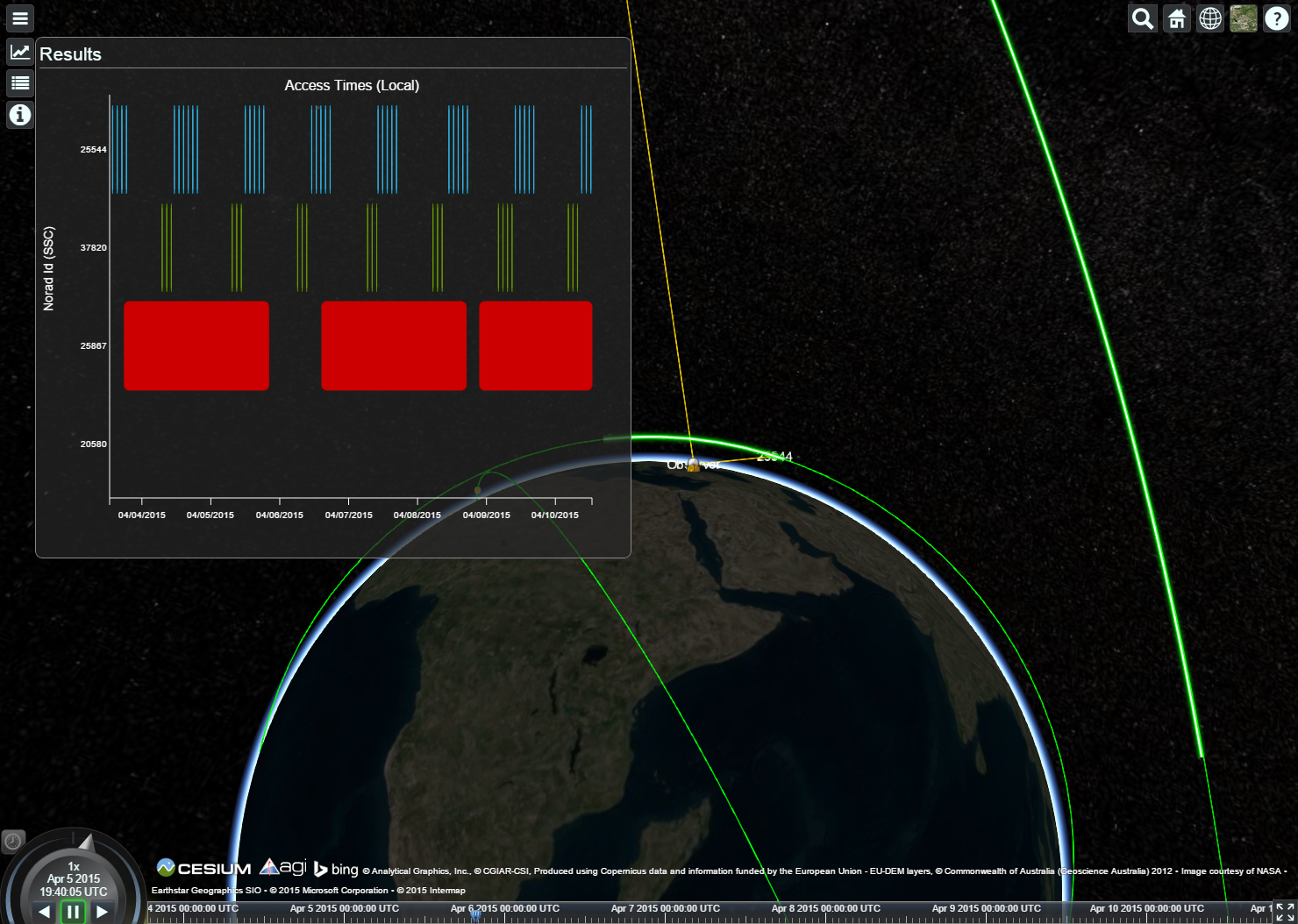 This application will show you the position of any satellite as well as the countries it flies over. You can also see which of four satellites will pass over you within the next week.
View any satellite's orbit over time
View a list of countries a satellite flies over, with entry and exit times
See when select satellites are within view of your location

You control light/dark constraints for your location and the satellite

See the pass visualized in Cesium